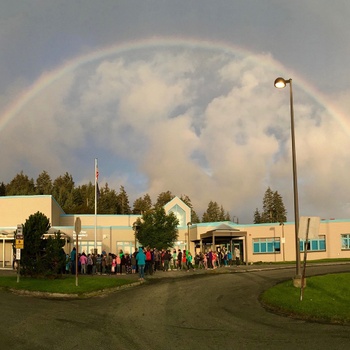 THE BEGINNING

Debbie and Mark met in Kodiak, Alaska, on the mean streets of the North Star Elementary School playground. Their first interaction was most likely at recess over a competitive game of alligator tag.  Mark's dad Larry LeDoux was the principal at North Star for years, and many of the LeDoux boys and Fiala girls learned their multiplication tables there.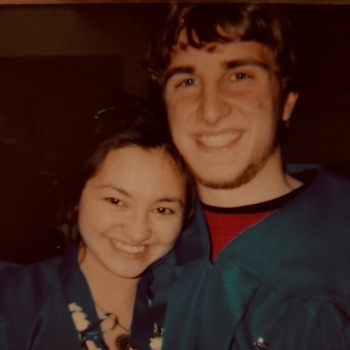 THE FRIENDSHIP

She was into arts and he was into sports.  Nevertheless, they developed a strong friendship throughout middle and high school: playing cards on the hallway floor at lunch, lots of McDonald's runs, and instant messaging late into the night (remember AOL?).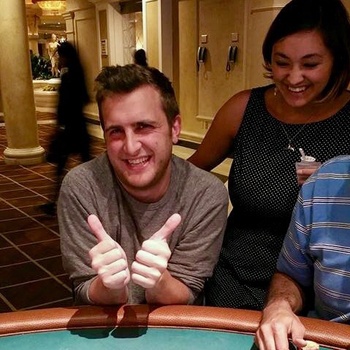 THE RECONNECT

Years later Mark reached out to Debbie when he was visiting Las Vegas for a bachelor party. They met up at Caesar's Palace and bonded over the blackjack table. They continued to talk and it was clear early on that there was an undeniable connection.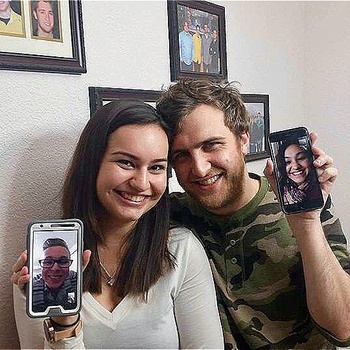 THE RELATIONSHIP

Their relationship continued to blossom despite living in different cities. Everyone knows long distance relationships don't have a high success rate. However, Debbie and Mark are the exception to that rule simply because they are meant for each other.

THE PROPOSAL

Their engagement was only a matter of time. Thankfully, Mark enlisted his mother's help at Tiffany's, or Debbie might've ended up wearing a "one ring to rule them all" on her finger. He proposed during a LeDoux family retreat in the Great Smoky Mountains of Tennessee and she immediately said yes.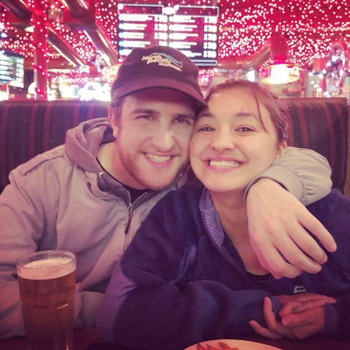 THE LOVE

Kodiak is a close community, and there is something to be said about growing up with someone in a small town and knowing them throughout all the stages of their life. This day has been a long time coming and thank you all for being a part of it.